There are lots of opportunities to volunteer at the Community, both residential and non residential.
This year, in a new venture for us, we are opening up our long term volunteering programme to non Quakers, people of all faiths and none, who wish to explore community life within a Quaker environment. This could be a chance to learn more about Quakers, our spiritual practices and testimonies, perhaps with a view to seeking membership, a unique CV entry or just an escape from the materialistic world.
Working Saturdays
Many friends come along on our Working Saturday, usually on the third Saturday of each month. This is an opportunity to get to know members of the community and work alongside them in the gardens, workshops and main house. Jobs can include gardening, maintenance projects, decorating, cooking or helping with cleaning. There is always something to suit all ages and abilities (under 18s must be accompanied by a legal guardian). We provide lunch and refreshments. It is also possible to stay before or after on a self catering basis (£20-£40 per night) and join the community, if you wish, in their Quaker Meetings.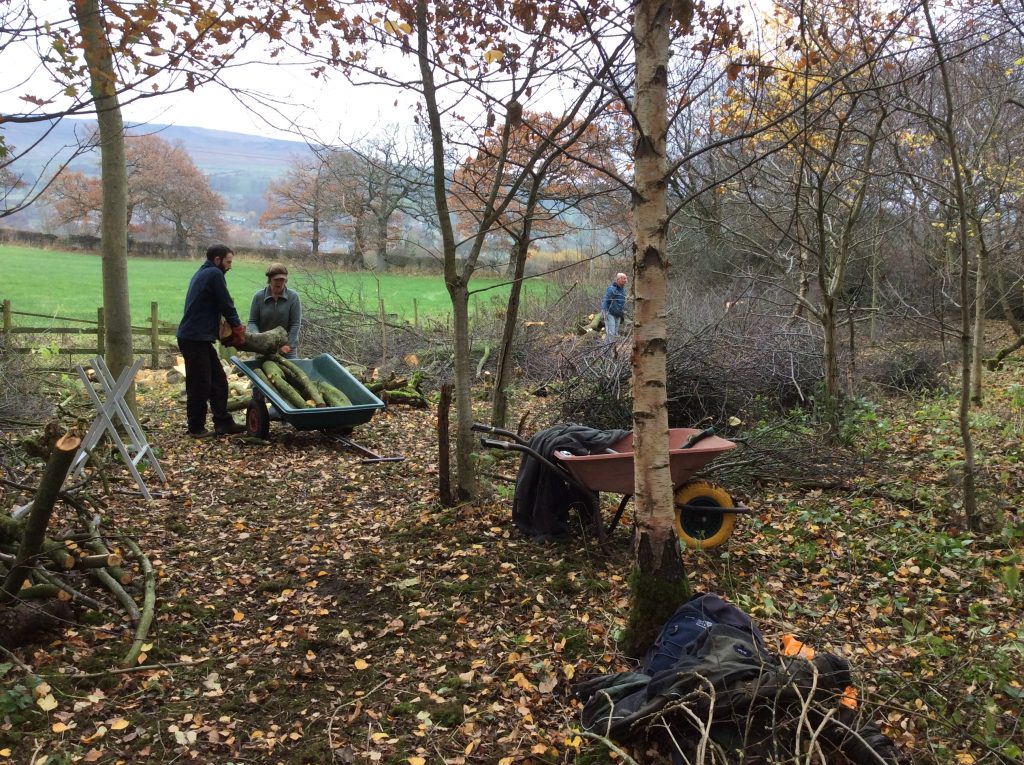 Residential Volunteers
We can offer a unique opportunity for volunteers to share in the life of our community. Perhaps you are looking for a sabbatical, a mid-life career change, retirement planning or a gap year experience. Can you offer a period of service of up to 12 months helping us to run our community? Or do you have a unique skill and are able to support a particular project? Working alongside community members we can offer experience in hospitality, gardening, catering, housekeeping, woodland skills, decorating and DIY in a unique Quaker environment.
We can offer single or double accommodation with shared communal spaces. As with community members we ask for a contribution towards rent and running costs.
For volunteers staying for less than one month we suggest a contribution of between £5-£11 per night, excluding food.
For periods greater than a month the cost is £350 monthly, which is the same price that Community Members pay to live here, this includes all bills but does not include food.
All enquirers will be treated on an individual basis so please get in touch with us if you would like to explore volunteering options. Or come along to one of our Exploring Community Weekends for a taste of life in the community and a chance to ask all those necessary questions!