Friday 22nd May 3 pm to after lunch on Bank Holiday Monday 25th
Note this retreat starts at the earlier time of 3pm.
Take time out to just be. This retreat is the complete antidote to our modern frantic lives. It provides an opportunity to slow down and regain inner peace and stillness.
This retreat will have extended periods of silence for personal reflection, with plenty of support for those new to a silent retreat. The silence is to provide space for stillness to arise, rather than an end in itself.
There will be guidance for using the silence, including some suggestions for dealing with negative thoughts and feelings, an approach to prayer, a chance to walk in the beautiful Peak District, a range of resources including sacred reading, art materials, journaling, mindful walking and Qi gong.
There will also be opportunities to speak one to one with someone if that will help your retreat journey, and a session each day to share with others.
This sounds a long list but there will also be plenty of unstructured silent time, for you to unwind, be leisurely and to use the peace and quiet in any way you wish.
There will also be opportunity to join with members of the community for Meeting for Worship twice a day, and possibly a longer Meeting for Worship on Sunday with Hope Valley Quakers.
This is a three day fully catered retreat in the beautiful landscape of the Hope Valley and the High Peak. The vegetarian food provided by the community is much appreciated by visitors.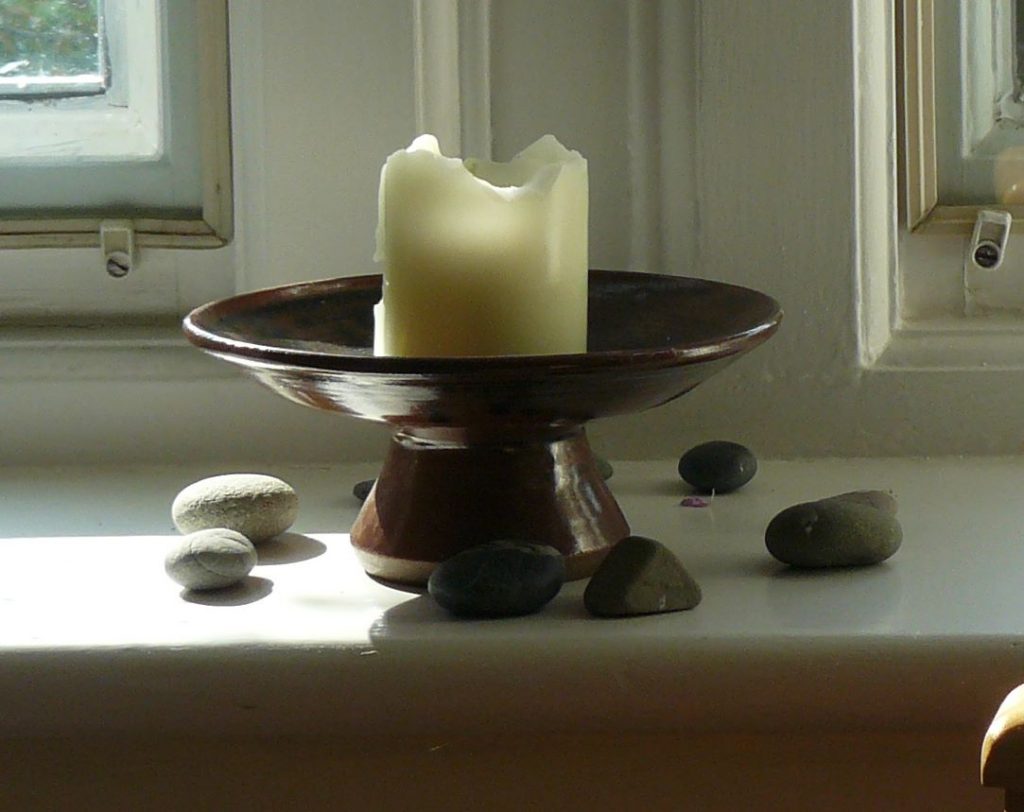 The weekend will start at 3pm on Friday 22nd May and end after lunch on Bank Holiday Monday 25th May (in time for to catch the 2.35pm train if you need to). You would be welcome to arrive any time after lunch on Friday.
The cost for this retreat is on a sliding scale between £ 165 -£285. "Sliding scale" means you decide what to pay based on what you think is the right and fair amount to pay and what your income is.

Zee-Zee Heine, has been a Quaker all her life and a Buddhist for nearly 20 years. She has facilitated many retreats both Buddhist and Quaker and has been on more silent retreats than she can count. Zee-Zee says "it is good to take time out and reconnect with stillness."