The Quaker Community at Bamford is a Charitably Incorporated Organisation. We are an independent Quaker Community living, working and worshipping together. We have a diversity of shared and individual accommodation in the old Derwent Waterboard buildings set in 10 acres of beautiful woodland in the Hope Valley within the Peak District National Park.
Living and Working with our Quaker testimonies we offer a programme of reflective and working retreats, and individual stays to our guests.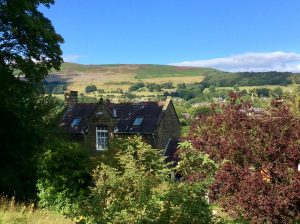 Members of the community share their skills and offer service to provide hospitality, run our retreat programme and manage the maintenance of our buildings, gardens and woodland. All members volunteer in the work of the community, some also have part time employment in the locality.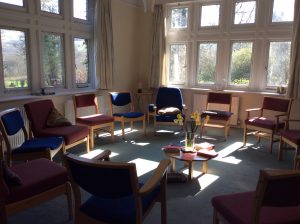 Our twice daily worship is central to our commitment to living together in the spirit, as are our weekly House Meetings. We aim to find a balance between service, work and personal time. We are supported by local Quaker Elders and Overseers.